Cool 58-Second Video Shows One In Use On CSI
-> Simple To Use! ... Easy To Share! ... Get Immediate Attention!! <-
QR BAR-CODE EXAMPLES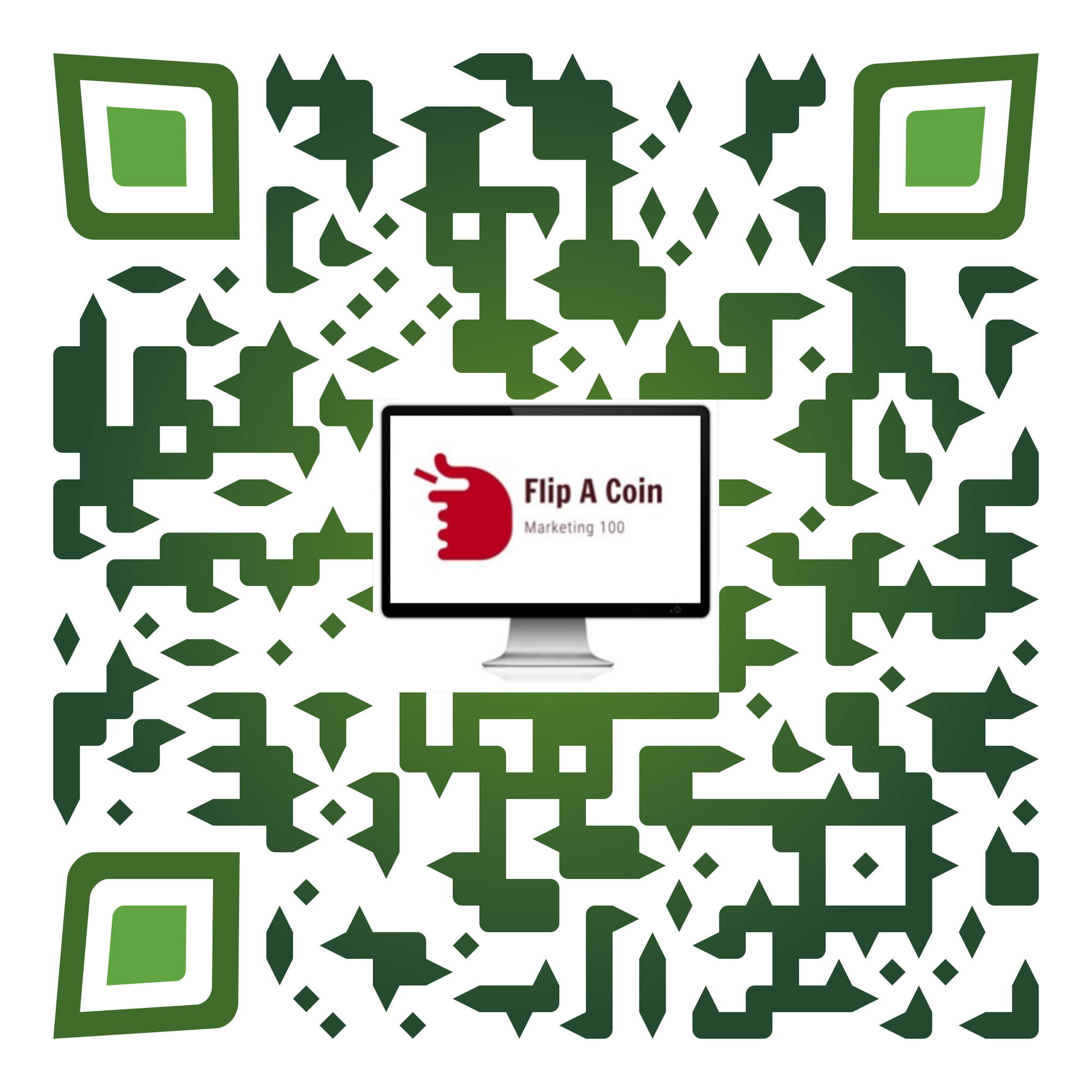 CLICK OR SCAN HERE TO SEE A BUSINESS OPPORTUNITY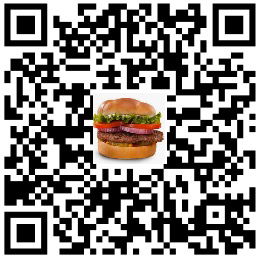 CLICK OR SCAN HERE TO RECEIVE DISCOUNT RESTAURANT CARDS / CERTIFICATES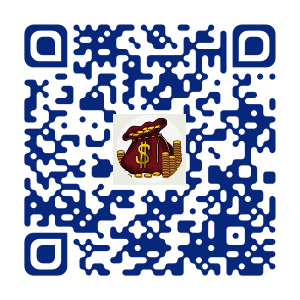 CLICK OR SCAN HERE TO RECEIVE 100,000 PROSPECTS MONTHLY FOR CHEAP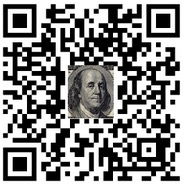 CLICK OR SCAN HERE TO SEE A TALKING $100 BILL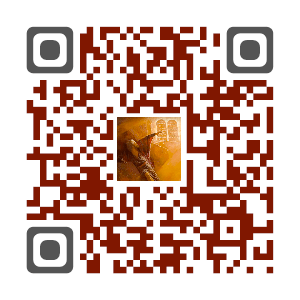 CLICK OR SCAN HERE TO SEE PICTURE OF MOSES RECEIVING 10-COMMANDMENTS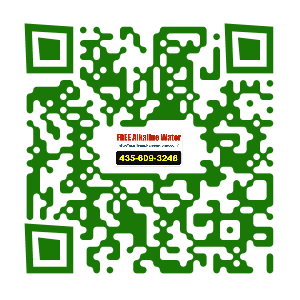 CLICK OR SCAN HERE FOR FREE 30-DAYS OF HEALTHY WATER



WHERE WOULD YOU LIKE YOUR PERSONALIZED QR BAR-CODES TO DIRECT PEOPLE TO?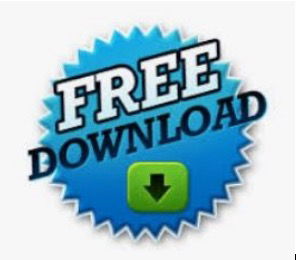 Click on the Link below the picture for your FREE: "QR (Quick Response) Bar-Code eBook" which shows several examples and explains how you can get and use your very own!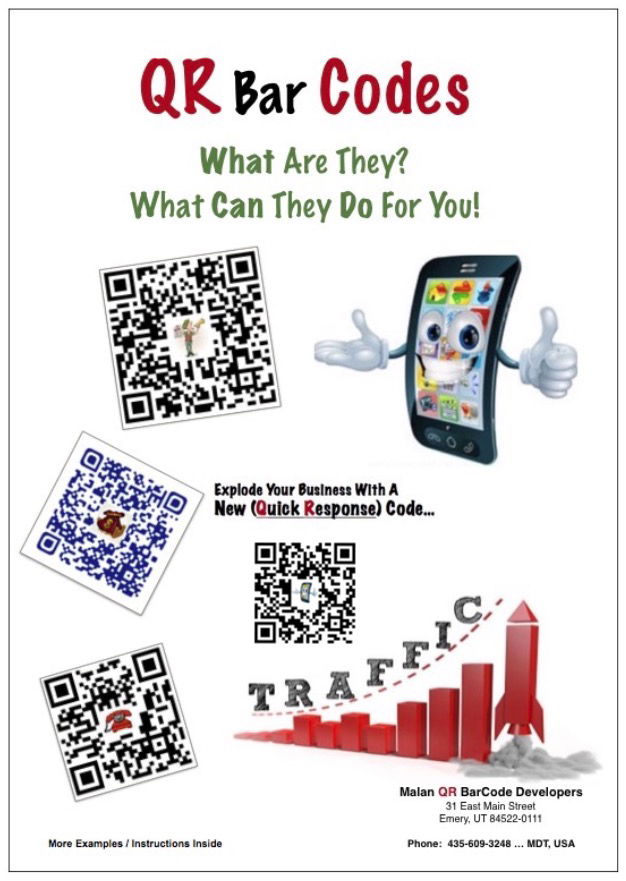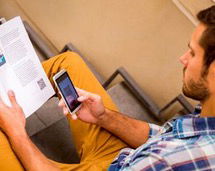 WHAT ARE QR BAR-CODES?

QR Bar-Codes are two-dimensional barcodes that can be easily scanned with a mobile device to get to your online content.

QR stands for Quick Response. It refers your prospects to your website, blog, products, events or services instantly when they click on, or scan the picture or Code.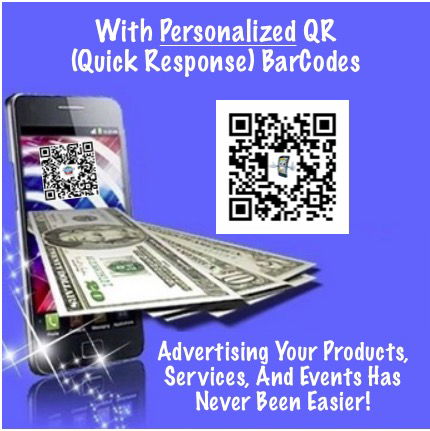 Advertising QR Bar-Codes is the most powerful way to show prospective customers your offer. Brands can add a QR Bar-Code to a billboard or magazine that sends users to its website or a coupon or landing page immediately. For the user, this takes away the hassle of typing in a long URL, or jotting it down on paper. The advertiser benefits from real-time results in which the user immediately visits their website rather than waiting until they get home, or worse, forgetting about it altogether.

Another use is through virtual stores where a large touch screen is in a place the public can use, such as a shopping plaza or subway station. Shoppers can scan items with their cellphones and get the items delivered at a chosen time and location.
Some cemeteries around the world have started adding QR Bar-Codes on tombstones to make it easier for visitors to locate the gravesite.

QR Bar-Codes are often used to transfer funds, cryptocurrency, including Bitcoin and more.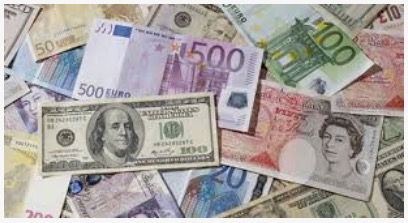 QR BAR-CODES CAN ALSO BE USED WITH:
Facebook, Digital and Tangible Business Cards, Flyers, Letters, MobiCoupon, YouTube Video, Phone Numbers, Image Gallery's, Plain Text Messaging, Web Addresses, Email Signature, Scheduled Calendar Events, etc.
* YES... using a QR Bar-Code Reader On Your Phone is a awesome way to immediately be able to find out information on products or services you want to know more about , when you see them on the product boxes, digital offers, etc.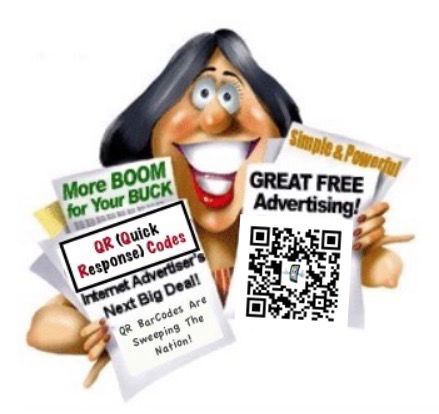 NOTICE THE (QR BAR-CODES) BELOW OTHERS LIKE YOURSELF ARE USING.
USE YOUR CELL PHONE APP ON THEM TO SEE

WHERE

THEY TAKE YOU ...
AND HOW

FAST

THEY WORK!
-> If you DON'T have a QR Bar-Code scanner on your cell phone,
Click on each QR Bar-Code picture or link below them to see where they take you.
YOURS CAN BE USED FOR ANYTHING YOU WANT TOO!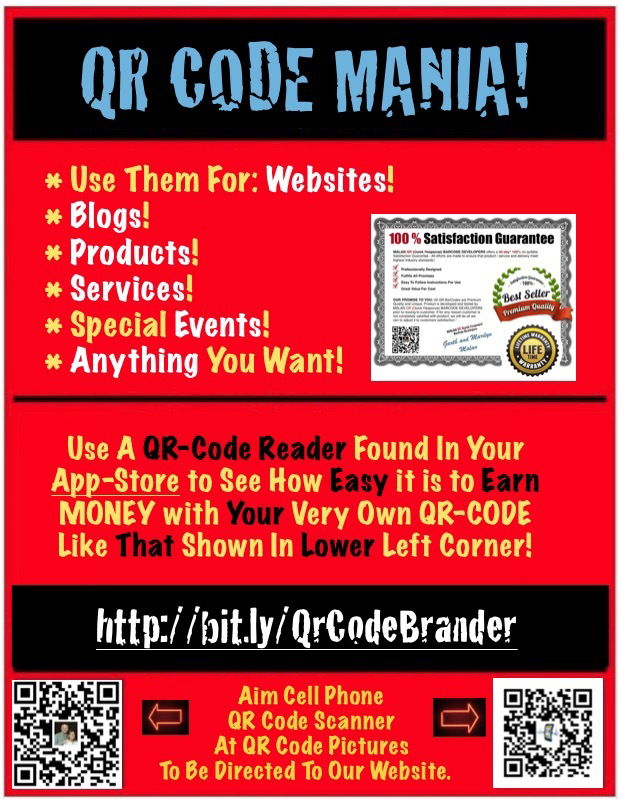 ----------------------------------------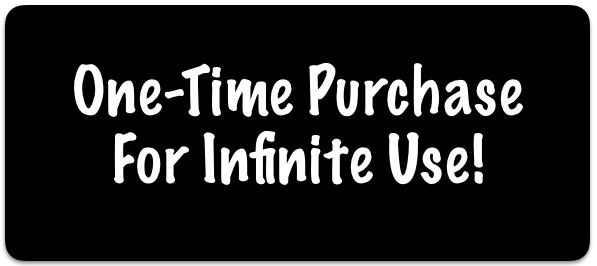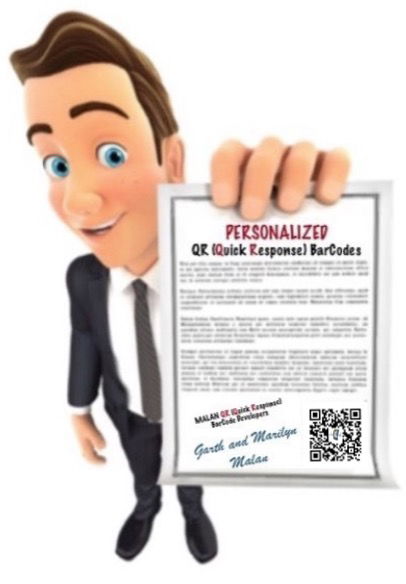 All QR Bar-Codes are GUARANTEED Premium Quality and Unique.
----------------------------------------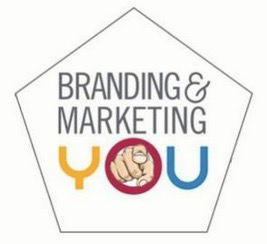 OUR SPECIAL PRICE TODAY IS: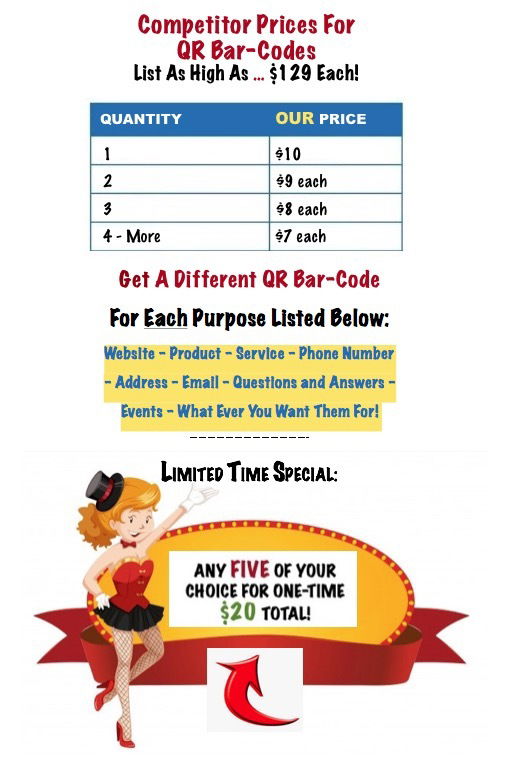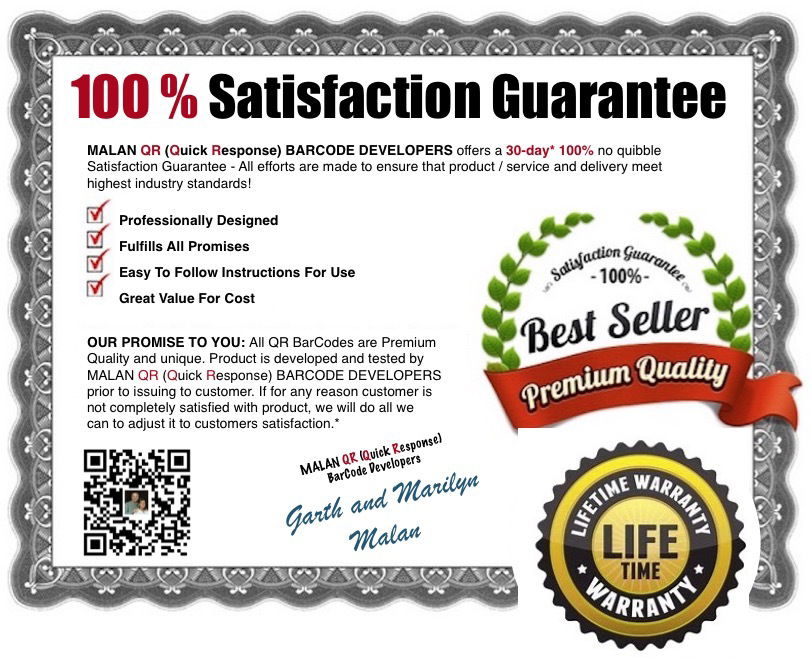 -----------------------------------------------------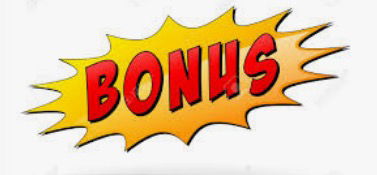 * BONUS #1: Order your Personalized QR Bar-Code(s) TODAY at these GREAT SAVINGS for a LOW one-time cost of just $10, and have your QR Bar-Code PLACED in our Special e-Book shown above and below, (which people are downloading daily) to receive FREE Advertising for it! ... Regular $199 ... (Download your FREE e-Book to see how YOURS would look inside each of them!)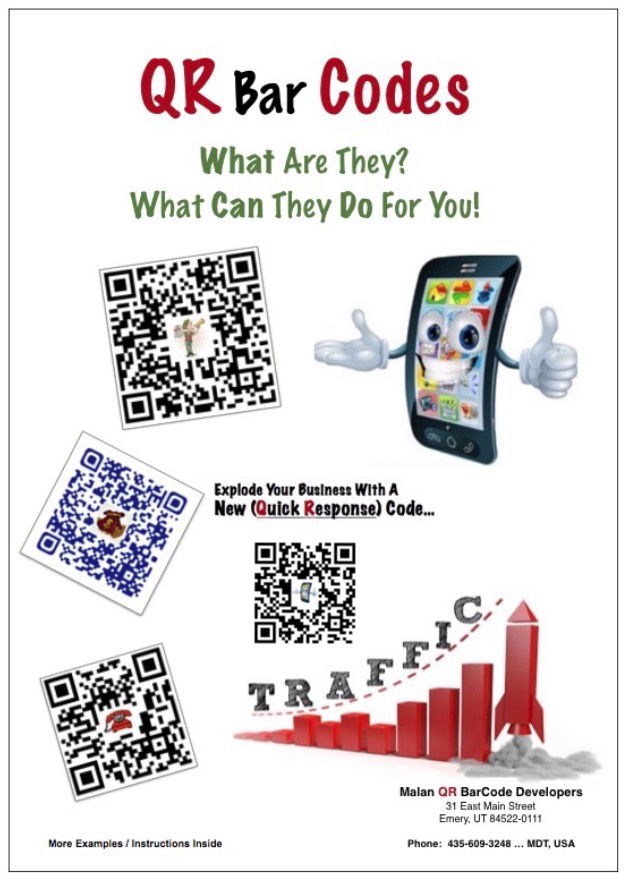 -----------------------------------------------------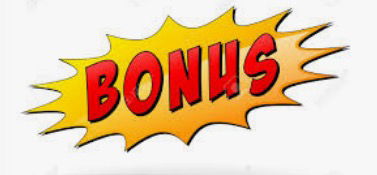 * BONUS #2: ORDER any FIVE QR Bar-Codes of your choice now for a one-time $20 and ALSO have any one of them placed on a Special Website we have produced to advertise it on, (Separate from our Free e-book ... See Promotion Below), giving you ADDITIONAL (FREE) Advertising to 4+ MILLION people! ... Regular $399 . ... (TOTAL Savings of: $717 or More!)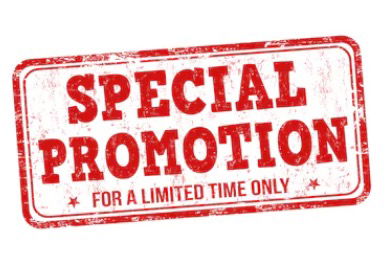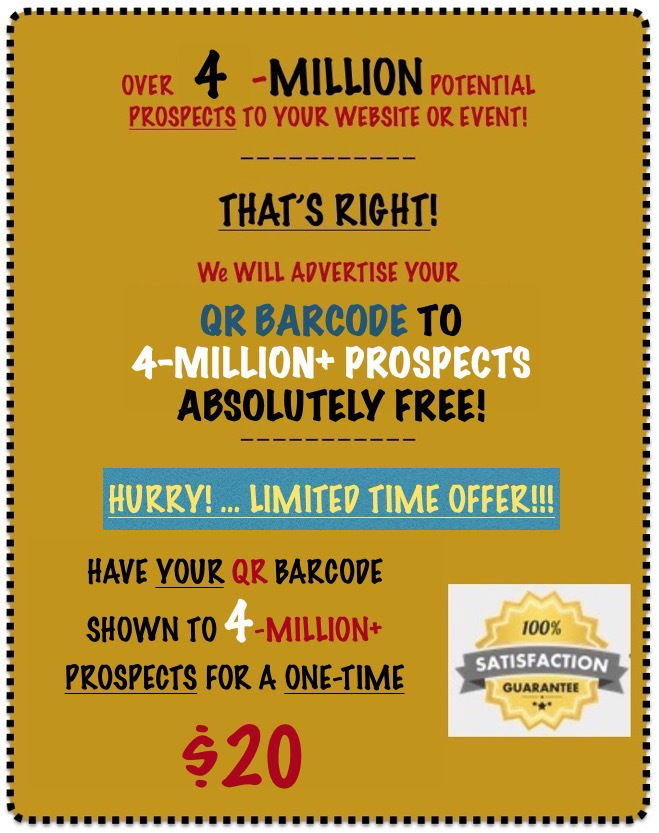 ORDER NOW:
1) Mail (ca$h) payment in an envelope for your personalized QR Bar-Code with a picture that you'd like showing in the middle of it, and a Link to the website, blog, product, event or service you want your prospects referred to, to: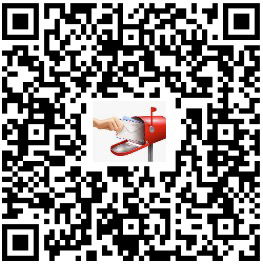 Malan QR BarCode Developers
31 East Main Street
Emery, UT 84522-0111
2) Send a "Heads-Up" email with copy of (ca$h) payment receipt for your personalized QR Bar-Code, a picture that you'd like showing in the middle of it, and Link to the website, blog, product, event or service you want your prospects referred to, to: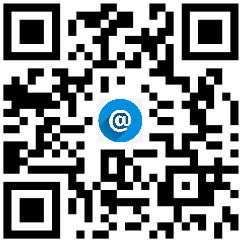 Email Your Request / Order Here
* Orders are processed within 48-hours of receiving. ... (Closed Weekends and Holidays.) *

-> QUESTIONS, call Garth at: 435-609-3248 MST... USA or scan QR Bar-Code below. (If not available, leave Name , Number with Area Code and Brief Message and we'll return your call shortly. ... (Closed Weekends and Holidays.)
ORDER NOW!

Be Sure To Check Out More Important Facts By Clicking The Links On The Left Side Of This Page.